9th Annual Rose Variety Arts Show
Sunday, May 7, 2006

"Parade of Angels" at Celebrity Centre International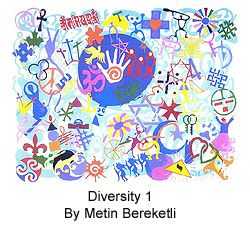 Sunday May 7, 2006
The Rose Breast Cancer Society presents the
9th Annual Rose Variety Arts Show "Parade of Angels" at:
Celebrity Centre International
5930 Franklin Ave.
Hollywood, CA 90028

Art Expo 11:00am to 5:00pm (FREE admission) in the Franklin Gardens. Featuring artworks with the theme of angels and roses.

Art Exhibition/ Silent Art Auction 11:00 to 9:00pm
(FREE admission) in the Garden Pavilion.
Featuring international artists Metin Berektli, Senior Senator Pasqual Bettio, with artworks by Carmelita, Deborah Gillman, Marlynn Northcutt, and ten feet tall assemblage angel sculptures by Francisco Ramirez of Jalisco, Mexico in association with artists and schools.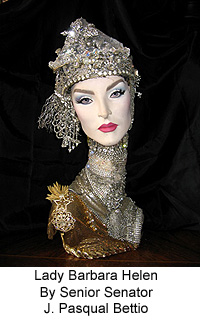 Brunch in the Renaissance Restaurant indoor and/or outdoor dining, 11:00am to 2:30pm. $25.00. (The RBCS highly recommends but receives no proceeds from brunch) For reservations please call 323-960-3100.

Mini Wellness Expo noon-3:00 p.m.
By the waterfalls, with health experts such as Dr. Clair of Vibrance Medical Group of Beverly Hills featuring Infrared Thermography revolutionary breast cancer screening device, Yogi Ramesh, Dr. Cherilyn Lee, and more.

Variety Stage Show in the Garden Pavilion Theatre
3:00 p.m. first show $25.00 donation
7:00 p.m. reception
8:00 p.m. second show $35.00 donation with reception

GOSPEL, OPERA, BALLET combined featuring the "Understanding Principles" (UP) choir & band of the Rev. Della Reese-Lett, star of "Touched by an Angel", the Clara Ward Singers, the Chosen Gospel Recovery, Carmelita, James Lent classical pianist, spoken word by Denise "China Eyes"Cook, Adonis, Amelie M'Baye, Barbara Cordova Oliver, Dance Create, Guadalupae, Tita Ferrar, hosted by George Alger, Denise "China Eyes" Cook, April Sutton, Audrey Ruttan.

Everyone is invited to wear white.

For more information: call 310-274-1130 or send e-mail